Important Dates
Friday, 10/12 Mercy and McQuaid visit us
Monday, 10/15 We visit Siena Catholic Academy
Tuesday, 10/16 We visit Bishop Kearney
Friday, 10/19 We visit Aquinas
Thursday, 10/25 Talent Show 7:00

OUR OCTOBER MENU WENT OUT BEFORE THE MIDDLE SCHOOL VISITS WERE CONFIRMED. AS A RESULT, SOME ORDERED LUNCH FOR DAYS WE WILL NOT BE IN THE BUILDING. YOUR NOVEMBER MENU WILL REFLECT THOSE LUNCH PAYMENTS.

Specials Schedule
Mondays Computer 10:00-10:40
Health 12:55-1:35
Tuesdays PE 10:00-10:40
Library 1:00-1:40
Wednesdays Spanish 10:00-10:30
Music 1:00-1:40
Thursdays PE 10:00-10:40
Art 1:00-1:40
​Fridays Chorus 2:05-2:45

​Curriculum Focus

Math We will spend the first several weeks working together to gain a very solid foundation for most all of what will come in the 5th grade math curriculum by focusing on place value. The students will gain an understanding of what is meant by tens, tenths, and so on. This is a necessary understanding for the decimals and fractions that will follow.

English Language Arts
​Reading The 5th graders are currently working on the skill of summarizing.
Writing We will soon begin work on a research-based opinion writing piece.
Grammar The class will begin the year with a review of nouns and verbs.
Word Study Each word study group will get their weekly list on Mondays. We will discuss the words and their meanings as a group. Word Study quizzes will be given on Fridays.

Science The class has just begun using our new Science Workbooks. We will be discussing Matter: ways to observe it, its properties, and how scientists make models of it for our understanding.

Social Studies 5th Grade recently began studying the First Americans to arrive on this continent. We will discuss how they arrived and the cultures they developed over time.

Religion We have begun to discuss the Seven Sacraments, and how they strengthen us to live holy lives.
Powered by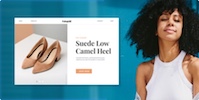 Create your own unique website with customizable templates.