Going Out in Winter Weather
The days of winter are here for good. Unfortunately, the 5th graders will have limited ability to enjoy them at Recess. Our schedule includes and afternoon special each day at 1:00. This does not provide us the time to dress, play outside, come back in, and be to our class on time. So, the only day we will go outside is Fridays. Please be sure that your child has boots, snow pants, coat, hat and gloves each Friday.

Catholic Schools Week Events
Sunday, January 27 Camp Style Mass 10:00 CTK Church
Monday, January 28 Silly Sock Day (Wear a pair and bring one to donate)
Prayer Partner BINGO
Tuesday, January 29 Season Swap (Wear Summer things)
Bill Gray's NIght
Wednesday, January 30 Mass at Sacred Heart Grades 1,2 and 5
Thursday, January 31 Day of Service Grade 5 to Foodlink
Friday, February 1 Donuts with Dad
"Soup-er" Bowl
Mass 9:30
CSW Dance Party

Specials Schedule
Mondays Computer 10:00-10:40
Health 12:55-1:35
Tuesdays PE 10:00-10:40
Library 1:00-1:40
Wednesdays Spanish 10:00-10:30
Music 1:00-1:40
Thursdays PE 10:00-10:40
Art 1:00-1:40
​Fridays Chorus 2:05-2:45

​Curriculum Focus

Math We are beginning our unit on multiplying with multi-digit whole numbers.

English Language Arts
​Reading The 5th graders are currently learning about the ways graphics can add to one's understanding of text.
Writing We are beginning a memoir writing piece.
Grammar The class is being introduced to prepositions
Word Study Each word study group will get their weekly list on Mondays. We will discuss the words and their meanings as a group. Word Study quizzes will be given on Fridays.

Science The class has just begun a unit of Earth's Systems: Biosphere, Geosphere, Hydrosphere, Atmosphere

Social Studies 5th Grade is investigating the Declaration of Independence.

Religion We are focusing on how we are strengthened by the gifts of the Holy spirit to live a Christian life.
Powered by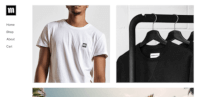 Create your own unique website with customizable templates.